Game
Gallery: Sakurai Shares New Screenshots Of The Final DLC Fighter For Smash Bros. Ultimate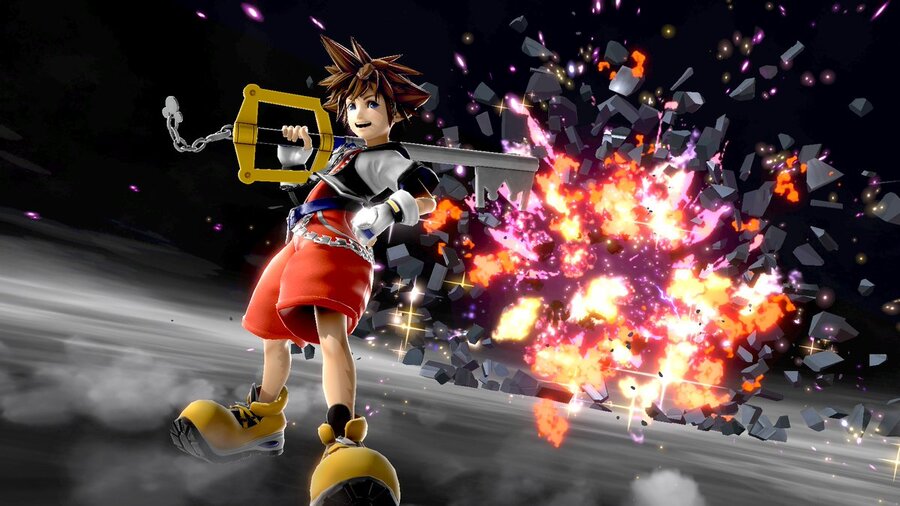 Last week, Masahiro Sakurai revealed Sora from Kingdom Hearts would be added to Smash Bros. Ultimate as the final fighter.
The DLC character will arrive in-game next week on 18th October, and to pass time until then, Sakurai has been sharing some additional images of the Kingdom Hearts' rep and the new themed level over on his Twitter account.
Keep in mind, all of these images are taken from the debug version of the game. Enjoy!
He's also shared some of the artwork featured in the background of the Kingdom Hearts-themed stage Hollow Bastion. To fight on this stage, with this character, you'll need to get hold of Fighters Pass Vol.2, or you can purchase Sora individually.
"Fans of the KINGDOM HEARTS series will immediately recognize this familiar location, featured heavily in many of the franchise's games. The dynamic stage contains one platform in its centre, and, as the battle nears its close, players will travel to a special area inspired by Dive to the Heart with visuals featuring some familiar faces from the KINGDOM HEARTS series."
Are you looking forward to Sora joining the battle next week? What do you think about this character as the final fighter? Tell us down below.